We always deliver
Professional
Quality
Reliable
Cutting Edge
Secure
Computer Services and Solutions
Founded in 2005, First4IT Solutions is a Computer Services and IT Consultancy company based in Taunton, Somerset that genuinely values clients with whom we strive to develop long-term symbiotic working relationships. We listen more than we talk, understand and interpret your requirements carefully and treat your business as if it were our own.
Honesty, Integrity, Transparency and Loyalty are our core values and we consider it a failure if we do not exceed your expectations upon delivery. We differ from other IT providers in that we consider ourselves 'employees' of your business as opposed to 'consultants'.
We specialise in providing IT services to Small Businesses and independent consultants and home business owners.
Computer Services we offer
Some recent work from Our Portfolio
We have extensive experience working with clients from a wide range of industries including
Photographic
Construction
Engineering
Horticultural
Surveying
HR Consultancy
Sporting Supplies
Renewable Energy
Training
Landscaping
The experience we have gained working with companies from a wide range of industries has taught us that understanding our clients problems and offering rapid and cost-effective solutions is the key to developing a long-term and mutually beneficial relationship. We never offer a "One size fits all" solution. We endeavour to understand the market our clients operate within, their needs or the pain points they are experiencing and the impact this is having on their business. We then offer realistic and timely solutions. We believe this approach is paramount to delivering the right solution first time.
We are very proud to have worked with and sustained long term working relationships with the following companies and individuals.
Authentic testimonials are essential to demonstrate credibility.
Here are some Testimonials from our genuine clients, only too happy to endorse us.

Resolved a long-standing issue I had with Sage Accounting

     

Alan of First4IT Solutions Limited was introduced to me by a friend who recommended him to resolve a long-standing issue I had with a computer accounts package called Sage. I had used the helpline for Sage and was totally frustrated by them and their lack of support. After contacting Alan, we set up a meeting to discuss the problem and why I needed this issue solved and the options if it couldn't be resolved.

During this initial free consultation, Alan went away understanding my business, the needs and timeframes of the project. Within 10 days the problem was resolved and through Alan's understanding of my business suggested other options for timesaving and enhancing the way the business operated, I was extremely impressed with the way everything was handled and resolved so quickly.

Alan is a bubbly and enthusiastic character works with empathy and has a thorough knowledge of IT and how best to use it. First4IT Solutions are now my first port of call for any guidance or support needed and will be recommended to any of my friends as the place to go.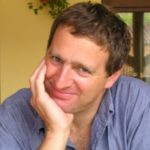 Developed both my websites, specifically to what I need.

     

I have used Alan for our IT and computer services for several years now. He has developed both my websites, designing and building them specifically to what I need. Resulting in two bespoke sites that don't just use off-the-peg solutions, with a management system that I can easily understand and use.

Alan is always willing to help, however small the problem, plus you always get to work with him, and not a different individual each time you call. Alan's knowledge and experience of the IT world gives me the confidence to rely on his support, without my having to spend ages finding out how to deal with any issues that arise.

Tom Kealy Furniture Maker & Tutor Website
Maison De Bariville Website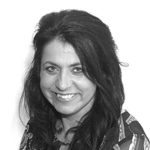 Thank you for putting Taunton Music at the top of the Google Search Engine Results

     

The service & guidance that we have received from Alan at First4IT Solutions has been exceptional. After discussing our personal needs for our line of business, Alan & his team produced an amazing website with a fantastic design & a user-friendly layout. Alan has always been available to guide us through any teething problems we experienced & has always been very helpful & professional. We are delighted with the results & the number of new visitors the site has generated.

Thank you First4IT for putting Taunton Music right at the top of the Google Search Engine Results Pages for "Music Lessons in Taunton"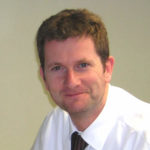 Professional and Dilligent.

     

Alan's professional and diligent approach to our computer services needs means we can get on with what we do best, and leave the website management in his capable hands. Always able to respond to our requests quickly and efficiently, I would recommend First4IT Solutions every time.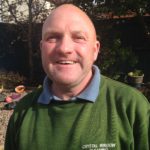 The performance of my business has improved dramatically.

     

I have used Alan Jones of First4IT solutions now for a number of years. Alan offered me free and useful advice as to how I could improve the profitability of my business. I was hugely impressed with his depth of knowledge and clear business acumen, so I immediately recruited his services to brand my business.

Alan designed the artwork for my van, business cards and workwear. He also wrote an application that helped me quickly and efficiently produce and then email invoices directly to clients with the click of a button having added them to my contacts via my mobile. This effectively reduced my Friday evening administration from 4 hours to 20 minutes – a huge saving. Alan implemented a new logical filing system structure, improving my ability to locate important information quickly and also implemented a local and cloud-based backup solution so my data is always safe and secure.

Finally, Alan developed a new mobile-first responsive website and social media presence which was consistent with my brand. This allowed me to deal directly with potential customers who visited my website in real-time which ultimately improved my conversion. Alan also implemented a PayPal and Stripe gateway to allow customers to pay their bill directly via my website, avoiding the need for me to spend my leisure time collecting. Recently he has also added a facility for prospective clients to upload photographs of their properties so I no longer need to visit to provide quotations – another huge time saver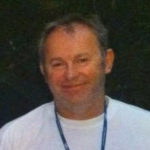 Sorts out my problems when I am not even in my office.

     

I have used First4IT Solutions for the last 6 years.

When I started my own renewable energy business, I knew I needed some good reliable computers and that a backup service was essential. A friend gave me Alan's name and after meeting him I decided that I wanted Alan to supply the computers and set them up for me, backed up with Alan's remote support service.

This turned out to be a wise move as I now have good quality computers that do what they are supposed to and if I ever do get problems, the remote service works fantastically. Alan often sorts out any problems when I am not even in my office! Thus ensuring my business runs smoothly and efficiently.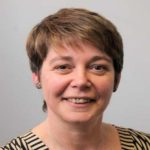 Great advice in a clear, friendly, no jargon way.

     

I have received nothing but fantastic computer services and IT support from First4IT – from building my laptop, providing remote support, dealing with emergency issues and great advice in a clear friendly no jargon way. That is why they have been my IT support for the last 9 years and continue to be so.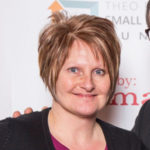 Incredibly impressed with Alan's extensive knowledge.

     

We wanted to upgrade to a more professional looking website, tablet and mobile friendly store.

We were recommended by a friend to Alan at First4it Solutions. We visited him to discuss our requirements and we were incredibly impressed with his extensive knowledge. Alan gave us lots of tips and advice for improving our SEO (Search Engine Optimization).

We gave Alan full access to our website. Alan moved the site to the new server, managed the DNS changeover, tested PayPal and Stripe payment gateways and also added a Pinterest side widget and tag cloud. Alan also redirected our entire catalogue of product URLs to the new site URL's.

Live day went smoothly without a single glitch and we even successfully received orders on the first day! Alan has put an extreme amount of effort into our website and with his expertise on internet technology solutions, we would highly recommend Alan to anyone.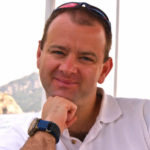 My site has not experienced any down-time.

     

I have used Alan of First4IT Solutions for my website hosting for several years now.  In all that time I do not believe my site has experienced any downtime.  First4IT Solutions are always helpful and assisted in the hassle-free migration and setup of my site and hosting.  Alan was extremely helpful and provided lots of good advice when I first set up the website.  He has continued to provide excellent support and is always on hand to assist with any issues or difficulties I have experienced.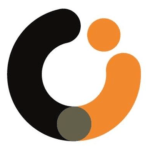 Efficient and meticulous.

     

I asked Alan from First4IT Solutions to upgrade / spring clean / create a new system for my IT ~ 10 year's worth of work to sort… daunting for most ! Alan was certainly up for the job.

I have to say, efficient and meticulous , he got me back on track with new systems , latest advice on how to buy the right accessories , this took most of the winter to put right but well worth it now. One has a spring like step going forward.

This was a huge relief of my mind while I could get on with the day job & not worry or have sleepless nights that I've wiped of all my essential work of the last decade. It is like finding the best mechanic or builder or plumber .. they are worth their weight in gold. I cannot praise Alan enough for all his patience and skill to oversee this project.
The Charity IT Association
The Charity IT Association is a registered charity with a passion for helping charities get the most from their IT. We are proud to have been selected to offer Tech Surgery and IT Consultancy services to the charities registered on their website. If you are a charity and feel you would benefit from FREE independent and expert advice, then register your charity and the help you require at The Charity IT Association Website
Here are some of Our Latest Tweets
MGL Twitter error: Error: 32 Could not authenticate you.
It's always good to talk
We always love to hear from either current or prospective clients. We are friendly, personable and we don't baffle you with technical jargon. Our customer service charter is our promise to you that will will answer your enquiry within 24 hours (normally the same day) and provide you with the expert advice, guidance and support that you need.
---
Our Telephone Numbers
---
Our Hours of Business
If you are a contracted support client and you have a system issue out of hours and require assistance. Please raise a support ticket through the Client CRM Portal and we will contact you as soon as possible.