We have extensive experience working with clients from a wide range of industries including
Photographic
Construction
Engineering
Horticultural
Surveying
HR Consultancy
Sporting Supplies
Renewable Energy
Training
Landscaping
Landscaping
The experience we have gained working with companies from a wide range of industries has taught us that understanding our clients problems and offering rapid and cost-effective solutions is the key to developing long-term and mutually beneficial relationships. We never offer a "One size fits all" solution. We endeavour to understand the market our clients operate within, their needs or the pain points they are experiencing and the impact this is having on their business. We then offer realistic and timely solutions. We believe this approach is paramount to delivering the right solution first time.
We are very proud to have worked with and sustained long term working relationships with the following companies and individuals.
The Authenticity of testimonials is essential to earn credibility. Here are Testimonials from genuine clients only too happy to endorse us.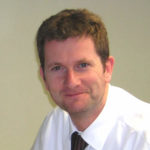 Alan's professional and diligent approach to our IT needs means we can get on with what we do best, and leave the website management in his capable hands. Always able to respond to our requests quickly and efficiently, I would recommend First4IT Solutions every time.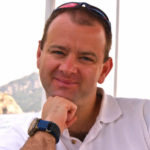 I have used Alan of First4IT Solutions for my website hosting for several years now.  In all that time I do not believe my site has experienced any downtime.  First4IT Solutions are always helpful and assisted in the hassle free migration and setup of my site and hosting.  Alan was extremely helpful and provided lots of good advice when I first set up the website.  He has continued to provide excellent support and is always on hand to assist with any issues or difficulties I have experienced.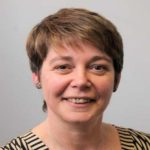 I have received nothing but great IT support from First4IT – from building my laptop, providing remote support, dealing with emergency issues and great advice in a clear friendly no jargon way. That is why they have been my IT support for the last 9 years and continue to be so.

Without exception, First4ITSolutions has provided excellent IT consultancy to Blackdown Greenroofs for over ten years.  From very small beginnings – just two PCs and four staff –  First4IT developed and built our fully integrated, custom built, server based system supporting nearly 40 employees. Taking the time to understand the business, building and adapting the system to meet our needs and  maximise our productivity was carried out professionally and efficiently.  First4IT's remote support has also proved invaluable to the business. The response time is fast and solutions are always found however difficult the issue and the service is courteous and extremely proficient.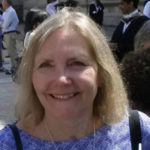 Our business benefited from Alan's wealth of experience and knowledge for over 12 years. He not only provided us with an excellent routine IT service (including software and hardware installation and maintenance and staff training) he created bespoke software solutions and was also involved with design and development of systems which helped us progress as a business. He is personable, trustworthy and always goes the extra mile. I would not hesitate to recommend him.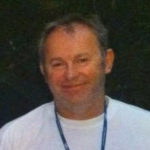 I have used First4IT Solutions for the last 3-4 years.

When I started my own renewable energy business, I knew I needed some good reliable computers and that a backup service was essential. A friend gave me Alan's name and after meeting him I decided that I wanted Alan to supply the computers and set them up for me, backed up with us remote support service.

This turned out to be a wise move as I have good quality computers that do what they are supposed to and if I ever do get problems, the remote service works fantastically. Alan often sorts out any problems when I am not even in my office! Thus ensuring my business runs smoothly and efficiently.
I have used the services of First4IT Solutions now for some time and unfortunately have had to call upon Alan several times to help with our PC problems. Alan has always managed to solve the issue promptly and sometimes worked late into the evening to resolve the issue.

He has offered advice when needed and talked us through sometimes some complicated steps to sort out the faults with our home computer. whenever I have had an issue , a simple email to Alan and as long as I leave my computer on he remotely accesses it and checks out my concerns straight away.

He even took time to visit our home one evening to help with internet connection issue and checked it all for himself. I can highly recommend Alan and will continue to use his services in the future.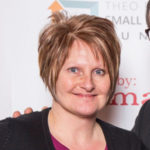 We wanted to upgrade to a more professional looking website, tablet and mobile friendly store.

We were recommended by a friend to Alan at First4it Solutions. We visited him to discuss our requirements and we were incredibly impressed with his extensive knowledge. Alan gave us lots of tips and advice for improving our SEO (Search Engine Optimization).

We gave Alan full access to our website. Alan refreshed all of the integration, email and domain ownership of www.azanaphotoframes.co.uk moving from the old server. Alan also managed the DNS changeover, testing PayPal and Stripe payment gateways. He also added a Pinterest side widget and tag cloud.

Before the new website went live, Alan redirected the entire catalogue of URLs to the new URL's. The day of the switch over it went smoothly without a single glitch and we even successfully received orders on the first day! Alan has put an extreme amount of effort into our website and with his expertise on internet technology solutions, we would highly recommend Alan to anyone.
Alan has provided me with comprehensive IT support for many years; he's a one-stop-shop for my website, email  and every IT glitch I have.  He responds quickly and normally manages to sort the problem out within hours – sometimes immediately if I'm in a real panic, like getting a proposal out or meeting a deadline.

He has set up my laptops for me from new and also supports macs as I'm now an Apple convert, so he offers service that's joined-up and never says 'I don't deal with' something.  He's personable and calm as well as professional, and keeps himself well-informed.  He's passionate about minimising spam.

I've moved away from his area but that doesn't cause problems as he works really effectively remotely.  He's certainly someone I would recommend.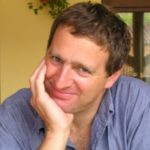 I have used Alan for our IT and computer services for several years now. He has developed both my websites, designing and building them specifically to what I need. Resulting in two bespoke sites that don't just use off the peg solutions, with a management system that I can easily understand and use.

Alan is always willing to help, however small the problem, plus you always get to work with him, and not a different individual each time you call. His knowledge and experience of the IT world gives me the confidence to rely on his support, without my having to spend ages finding out how to deal with any issues that arise.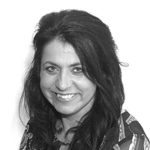 The service & guidance that we have received from Alan at First4IT Solutions has been exceptional. After discussing our personal needs for our line of business, Alan & his team produced an amazing website with a fantastic design & a user friendly layout. Alan has always been available to guide us through any teething problems we experienced & has always been very helpful & professional. We are delighted with the results & the number of new visitors the site has generated.

Thank you First4IT for putting Taunton Music right at the top of the Google Search Engine Results Pages for "Music Lessons in Taunton"

Alan of First4IT Solutions Limited was introduced to me by a friend who recommended him to resolve a long standing issue I had with a computer accounts package called Sage.

I had used the helpline for Sage and was totally frustrated by them and their lack of support. After contacting Alan, we set up a meeting to discuss the problem and why I needed this issue solved and the options if it couldn't be resolved.

During this initial free consultation Alan went away understanding my business, the needs and timeframes of the project.

Within 10 days the problem was resolved and through Alan's understanding of my business suggested other options for timesaving and enhancing the way the business operated.I was extremely impressed with the way everything was handled and resolved so quickly.

Alan is a bubbly and enthusiastic character works with empathy and has a thorough knowledge of IT and how best to use it. First4IT Solutions are now my first port of call for any guidance or support needed and will be recommended to any of my friends as the place to go.

My wife and I first got to know Alan at First 4IT through a member of the family when our old computer started getting slower and slower. Alan came to our home and quickly established that a larger hard drive was needed. In order to do this work and to give the machine a thorough check over it had to be taken away.

The required work was carried out efficiently and to the promised time scale.

When our old machine finally became unusable it was First4IT that we contacted for a replacement, major suppliers will supply people with computers but as a silver haired surfer I always felt there was too much technical detail, I wanted someone who puts things into simple terms in a manner that I can understand and First4IT provides that service.

Our new Dell Computer was supplied First4IT is service and maintained by First4IT all by a very efficient service at reasonable cost, as with all things in life you get what you pay for. It gives me enormous pleasure to be given this opportunity to recommend Alan at First4IT Solutions to you. Keep up the excellent service level Alan.